LIFETIME FUNCTIONAL WARRANTY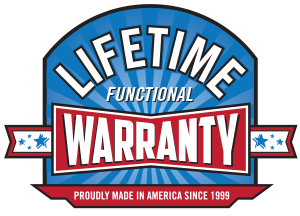 All Waterstone products manufactured by Waterstone carry a Limited Lifetime Guarantee against functional defect in material or workmanship in a residential application.
Consult with an authorized Waterstone dealer for complete information about our warranty.
WARNING – Since 2005, Waterstone has continued to advise all of our customers against the installation of any brand of in-line water chiller unit with our faucets.
Compressor style chiller units have been proven to arbitrarily exceed the standard household in line pressure ratings causing the faucet inlet connection line to burst and create the potential for water damage claims in the field.
USE OF AN IN-LINE INSTALLATION OF A WATER CHILLER WITH A WATERSTONE FAUCET OF ANY KIND WILL VOID OUR WARRANTY.
Waterstone can not and will not be held liable for damages created by a use for which our products were not designed.
Waterstone will only recommend the installation of a water chiller in the vented side (in place of a hot tank) with one of our Hot or Hot & Cold Filtration faucet models.
For any questions or concerns about your faucet's warranty, contact Waterstone.